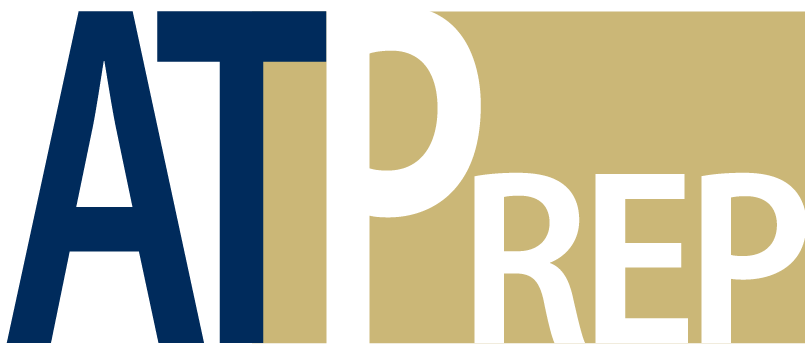 an RSTCE program
Interested in Participating?
The next ATPrep offering will begin in January 2022, with registration occurring in fall 2021. If you are interested in applying, please contact Karl at kak216@pitt.edu to be notified when registration opens!
Course Information
The Assistive Technology Prep course is an online training program that provides individuals with a comprehensive understanding of assistive technology (AT) and how it can be applied to your field of practice. Everyone with an interest in AT is encouraged to participate, including clinicians, researchers, suppliers, and more.

The course assists in preparation for the RESNA Assistive Technology Professional (ATP) and Seating & Mobility Specialist (SMS) certification exams. The University of Pittsburgh does not provide certification or administer the exam, but the material taught in the ATPrep course covers all aspects of the RESNA ATP exam.
Deep Dive:
The ATPrep also includes a one-time, in-person workshop called the Deep Dive. The Deep Dive is a two-day event hosted in Pittsburgh, PA, USA at the conclusion of the ATPrep course. This event recaps all course material and allows participants to apply their knowledge in a practical setting with case studies and lab sessions.

Participation in the Deep Dive is included with ATPrep registration.
Continuing Education:
The full ATPrep + Deep Dive course provides 4.4 Continuing Education Units, or 44 total contact hours. These credits are provided by the University of Pittsburgh's department of Rehabilitation Science and Technology, Continuing Education, within the School of Health and Rehabilitation Sciences. Participants will receive two separate CEU certificates: one for 3.2 credits for the online portion of the course, and another for 1.2 credits for the Deep Dive event.
How is the Course Administered?
The ATPrep is divided into ten units that each cover a broad topic in assistive technology. Each unit is two weeks in length and includes online webinars, downloadable hand-outs, and links to additional resources. Units also include content quizzes and case studies to assess progress and provide feedback.

Students can review modules and complete assignments on their own time (asynchronously). At the conclusion of each unit, participants will meet virtually for a synchronous conference call recitation. Recitations include student presentations and live feedback from subject matter experts.

The list of units is as follows:
Intro to Disability Studies
Service Delivery & Ethics
Seating & Mobility
Employment & Education
Communication, Sensory, & Cognitive Technology
Access to Information Technology
Driving & Transportation
Home Accessibility & Aging-in-Place
Adaptive Recreation
Course Conclusion & Live Deep Dive
Cost of the course is $1,299.00. This covers all academic material, required text, and attendance at the Deep Dive.

Contact course coordinator Karl Kemmerer at kak216@pitt.edu. 
---
Updated | 5.13.2021